Common Summer Illnesses and Injuries
Common Summer Illnesses and Injuries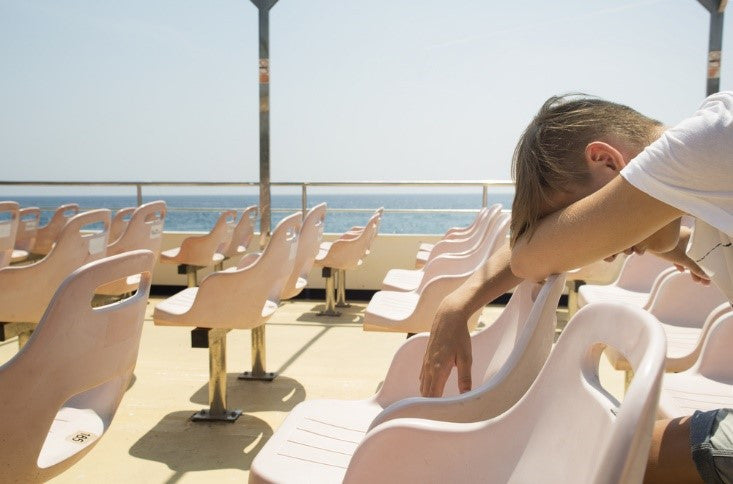 Summertime is one of the most adventurous seasons, and it's also one of the busiest seasons for medical professionals.  More than 25 million people are treated for injuries every summer. With Provider Prepared's wide range of first aid and suture kits, you can save yourself valuable time instead of waiting in an emergency room. Many of these injuries can be prevented through preparation and knowledge.  We have put together the most common summer injuries that you or your loved ones may experience, so keep yourself safe and stay prepared.
Water Sports Injuries
Summer vacations can bring out the reckless nature that we keep in check for the rest of the year.  High-risk activities can happen frequently, and you can put yourself into unnecessary danger. Common waterside events, such as diving or cliff jumping, can easily damage the cervical spine.  If you or others participating in these high-risk sports experience an altered mental state, fractures, or lacerations, you should immediately use professional equipment.  Lacerations can be repaired with our suture kits, but cervical spine or brain injuries require evaluation in an emergency department. Many of these injuries can be avoided through practice and warm-ups, and maybe just avoiding extreme, high-risk activities altogether.  
Dehydration
When your body is losing more fluids than you are taking in, you start suffering from dehydration.  High levels of activity and increased temperatures can force your sweat glands to work overtime, and increase how fast your body loses liquids. Dehydration, if left untreated, can develop into more serious conditions, such as heat exhaustion and stroke.  Staying consistently hydrated by drinking water and taking electrolyte replacements can keep your fluids in balance, and help you avoid the uncomfortable side effects of dehydration.  If you are suffering from mild to moderate dehydration, drinking water is the best treatment.  If you are past those stages and are experiencing severe hydration, you will need to receive IV fluids to help restore your bodies' fluid balance.
Sunburns
At one time or another, we've all experienced the pain of a sunburn. The burning sensation of a sunburn is evidence of your body's weakened defense against the sun. Sunburns are more than just a mild, peeling annoyance once they heal. Over time, sunburns can damage the DNA in your skin and increase your risk of skin cancer.  The answer to preventing sunburns is simple: Wear sunscreen! The best way to keep your skin safe is to wear sunscreen daily and reapply it often.  Wearing light clothing that covers your exposed skin, and hats that can protect your face, are more simple ways to prevent sun damage to your skin and face. If you do end up suffering from a sunburn, resist the urge to peel off your flaking skin. Just focus on keeping your skin hydrated with soothing lotions and gels that contain aloe.
Insect Bites
Spending extended time outside means that you're opening yourself up to the increased risk of insect bites.  Many bites offer relatively little pain and injury, but in certain areas, these bugs can transmit infectious diseases, such as malaria or West Nile disease.  If you suffer from fevers, aching joints, or extreme swelling, you should seek out professional medical attention at a hospital. There are a variety of reasons that your body could react poorly to insect bites, so do all you can to avoid them altogether. Wearing long pants and shirts on hikes through wooded areas, and wearing insect repellent on all of your exposed skin is the best line of defense.
Dr. Nate Whittaker, MD Emergency Medicine Specialist