Provider Prepared's Weekly Pearl of Wound Wisdom #33 Facial Anesthesia
Provider Prepared's Weekly Pearl of Wound Wisdom #33 Facial Anesthesia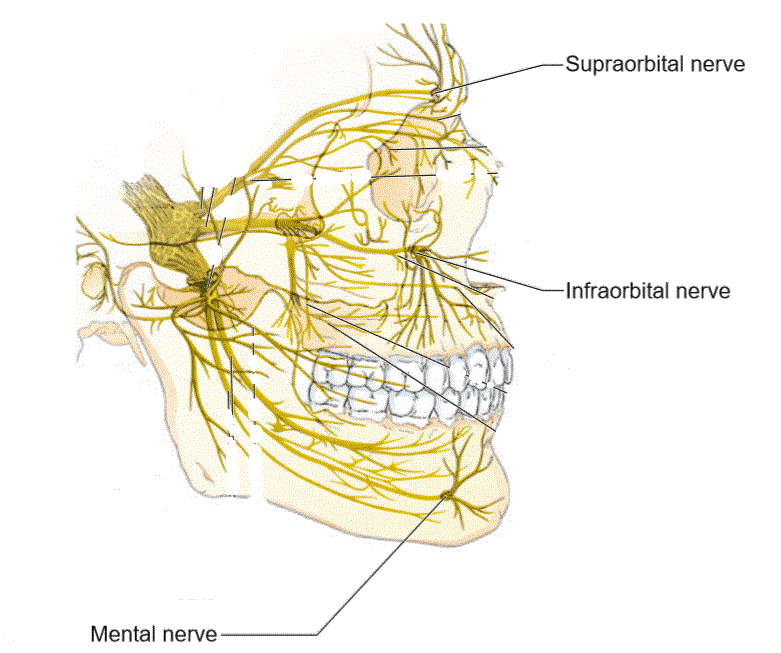 An important part of facial wound management is achieving appropriate anesthesia for wound repair. Injection of local anesthesia can cause distortion of the tissue, leading to increased difficulty in careful cosmetic repair.
Regional facial nerve blocks are a very useful alternative to local anesthesia. There are three facial nerve blocks that are frequently used for facial lacerations. Mental nerve block, infraorbital nerve block and supraorbital nerve block.
The Mental nerve block provides anesthesia for the lower lip, skin inferior to the lower lip and chin.
Infraorbital nerve blocks anesthetize the upper lip, lateral nose, lower eyelid and medial cheek.
The supraorbital nerve block is useful for anesthesia of the forehead and anterior scalp.
Hollander, JU et al. Assessment and management of facial lacerations. UpToDate November 2017.
Provider Prepared has lidocaine as an option for your Laceration Repair Kits! You can be prepared with all the tools of the trade at home or on the go.
Provider Prepared
Nathan Whittaker, MD