Provider Prepared's Weekly Pearl of Wound Wisdom #29 Lip Smacking Good!
Provider Prepared's Weekly Pearl of Wound Wisdom #29 Lip Smacking Good!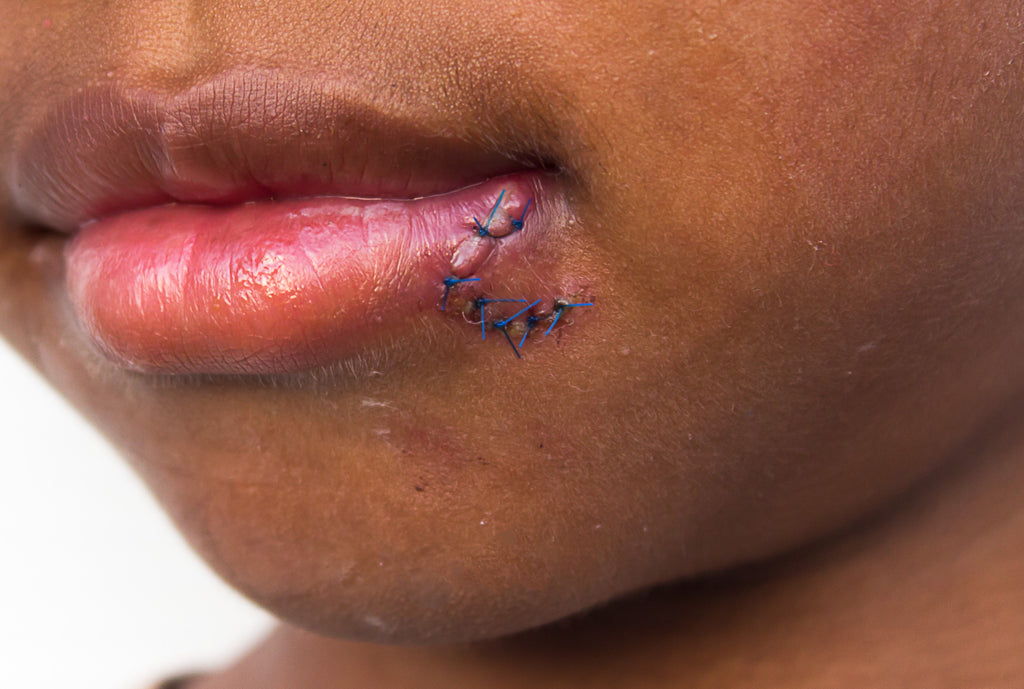 Lip anatomy consists of the mucosal surface within the mouth, the middle orbicularis oris muscle, the wet vermillion (intraoral) and the dry vermillion (extraoral). These anatomical layers make the lip a very unique structure that requires special attention for wound management. The outline of the lip where vermillion meets the facial skin is called the vermillion border. The vermillion border is a point of cosmetic light reflection, this necessitates precise alignment to prevent a noticeable scar.
   When the vermillion border is involved in a lip laceration, the first stitch should placed at the vermillion border, achieving perfect cosmetic alignment of the border. Nonabsorbable 5-0 or 6-0 suture should be used. 
   Superficial wet vermillion lacerations that are not gaping, less than 2 cm and without oozing of blood do not require repair. Wounds that are gaping, with bleeding and greater than 2 cm do require repair. This repair should be completed with buried absorbable 5-0 or 6-0 suture.
   Lacerations of the dry vermillion should be closed similarly with simple interrupted sutures, when the wound extends into submucosal tissue with no vermillion border involvement.
Hollander, JU et al. Assessment and management of lip lacerations. UpToDate November 2017.
See all the lip smacking wound care goodness Provider Prepared has to offer for wound care at home and on the go!
Provider Prepared
Nathan Whittaker, MD