Scalp Laceration in an Active Kid
Scalp Laceration in an Active Kid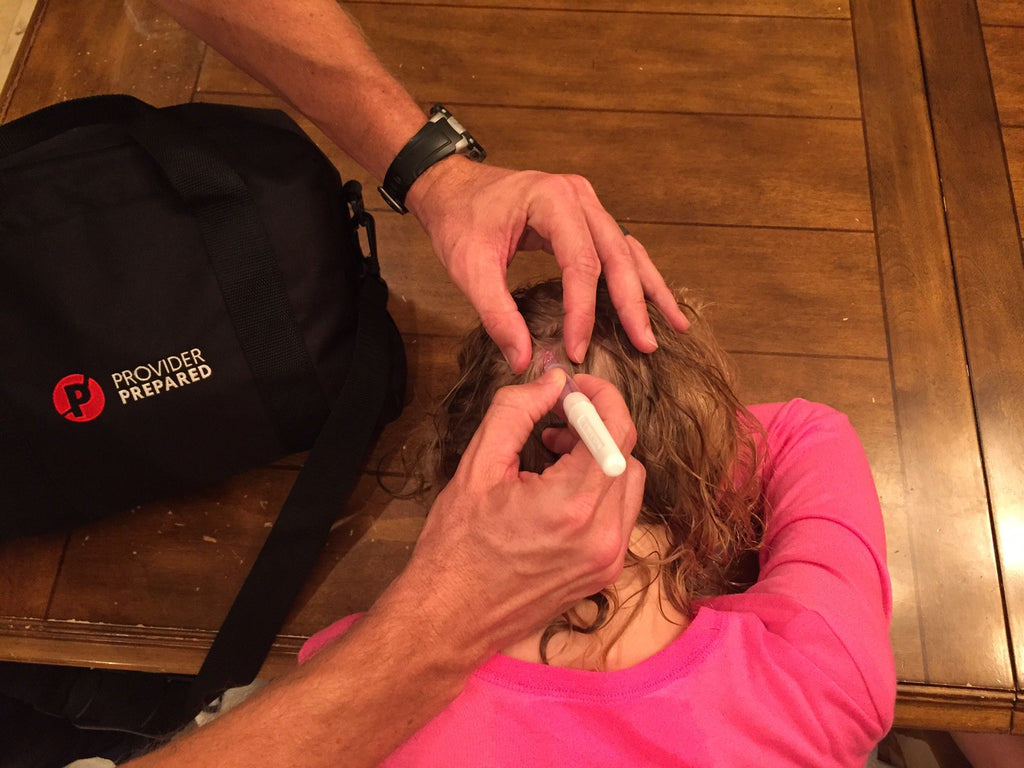 Just over a week ago, my daughter and I experienced the benefit of being a Provider Prepared. Cassie, my very active 10-year old daughter, cut herself in between her competitive basketball games. As she was running around with a friend, she hit the back of head on a door frame, causing a 1 cm gaping, bleeding scalp laceration.
Cassie is pretty tough. This is the same daughter who trusted me to lance her thigh abscess on our kitchen counter. Using a trick I learned in residency, I separated strands of hair on each side of the laceration and tied square knots, approximating the wound edges, controlling the bleeding. She was able to play in the next game. The temporary fix lasted until she scrapped on the floor for a loose ball with 3 seconds left in the game, causing her scalp wound to start bleeding again.
Fortunately, I had my Provider Prepared Complete Laceration Repair Kit. I tried to convince her to let me staple her laceration, but she wouldn't go for it. As luck would have it, her hair is thin enough that I could use Dermabond to achieve great wound closure. This took less than 5 minutes, compared to the hours wasted in travel, wait, and treatment time at an ER or acute care clinic.
A wasted day was averted! Hundreds of dollars were saved! My integrity was maintained, by not stealing medical supplies from an employer! I have peace of mind, being prepared for the next wound that will surely pop up in my five rambunctious kids! Its good to be a Provider Prepared!