Uncle Brad to the rescue!
Uncle Brad to the rescue!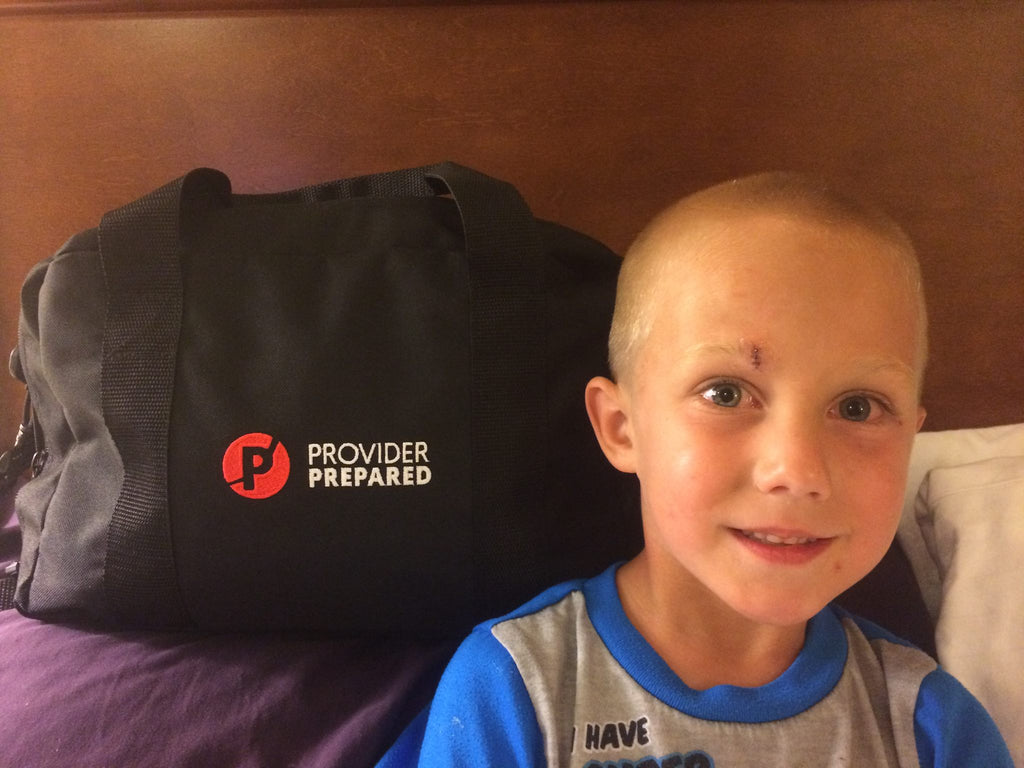 This stallion of a PA sewed up his nephew after being struck in the head by the dorsal fin of a toy shark in a swimming pool, believe it or not, probably during SHARK WEEK! Not even swimming pools are safe any more. Thanks for sharing Brad Bybee. 
"Stitched up my little buddy the other night on a hotel room bed after a plastic shark attacked him from the hands of his older brother. Big thanks to Provider Prepared for the supplies. It was nice having everything I needed and was use to using in one spot."